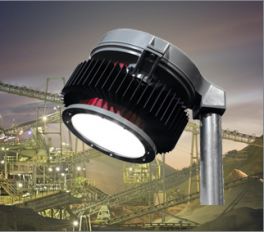 Jackson Location
425 E. Washington Ave | Jackson, MI 49203
(800) 686-9301 | (517) 782-9301
Adrian Location
1153 W. Beecher Street | Adrian, MI 49221
(800) 589-9301 | (517) 263-5500
LED Lighting Features
LED lighting represents the future of the lighting industry. Already, many commercial and industrial entities have embraced LED lighting due to its many benefits, and LED lighting will soon be commonplace in residential settings.
The advantages of LED lighting include:
Extremely long operational life as compared with other lighting options (for example, 50,000 hours for a white LED lamp vs. 5,000 hours for an incandescent lamp)
Long life means a drastic reduction of maintenance costs for lamp replacements
Dramatically reduced power consumption as compared with other lighting options, which means a savings of energy costs
While LED light lamps are still comparatively expensive, users recoup their costs over time in energy and maintenance savings. As research and development of this technology continues, LED lighting will eventually replace virtually every type of fixture and lamp currently in use.
Manufacturers
Products
LED Lamps
Interior and Exterior LED Lighting Solutions
LED Drivers